TELUS Health Student Support App
Download the TELUS Health Student Support app for 24/7 access to professional counseling by phone or chat in multiple languages.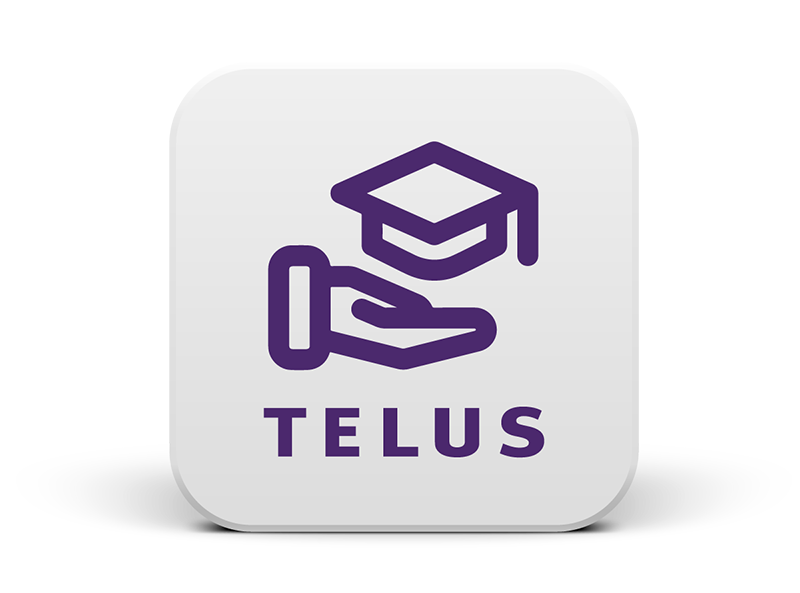 In addition to the many services University Health Services provides specifically tailored to support Aggie mental health and wellbeing, we are proud to partner with TELUS Health Student Support app to offer additional, immediate mental health assistance.
The Student Support app connects students with free, confidential professional counseling available 24/7 via app, telephone and web.
Confidential, real-time virtual counseling available 24/7 via chat and phone
Talk with a professional counselor at your convenience through live chat or a simple phone call.
Scheduled, short-term counseling appointments via telehealth with a professional counselor
Connect with the same counselor over multiple sessions via telephone or video appointments
Extensive on-demand content library
Videos, articles, podcasts and infographics addressing a wide variety of mental health and wellbeing concerns.
Anonymous mental health assessments for depression, general anxiety, alcohol and drug use.
Free access to the LIFT app for virtual fitness sessions.
Support in your language
Student Support app content and support are available 24/7 in Mandarin, Cantonese, Spanish, French and English. Additional language options may be requested by appointment, depending on availability.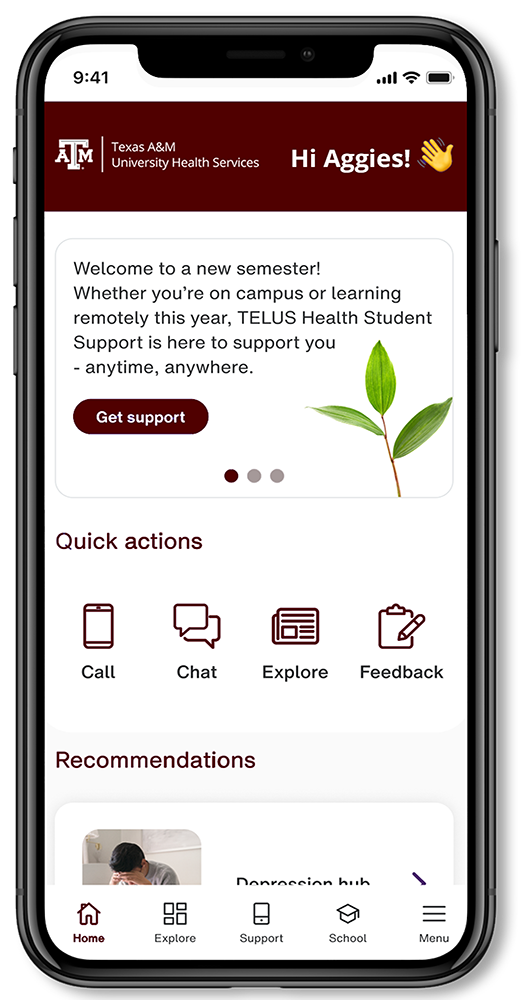 Your use of the Student Support app, including chats, calls, and conversations, is FREE and confidential — meaning your professors, family and friends, etc., will not know unless you tell them.
Access the Student Support app in 5 Easy Steps
Search 'TELUS Health Student Support app' on your device's app store and download.
Open the app and go through the initial prompts.
Get started by completing your profile, including searching and selecting your Texas A&M University-affiliated location. Review the terms of use, consent, and if you agree, check the circle to proceed.
Accept push notifications to receive wellness tips from the Student Support app.
You are all set! You can now access content to support your emotional health and wellbeing - including assessments, podcasts, articles, webinars, and more! Need to talk? Click the phone or chat icons to receive emotional health and wellbeing support from the Student Support app 24/7/365.